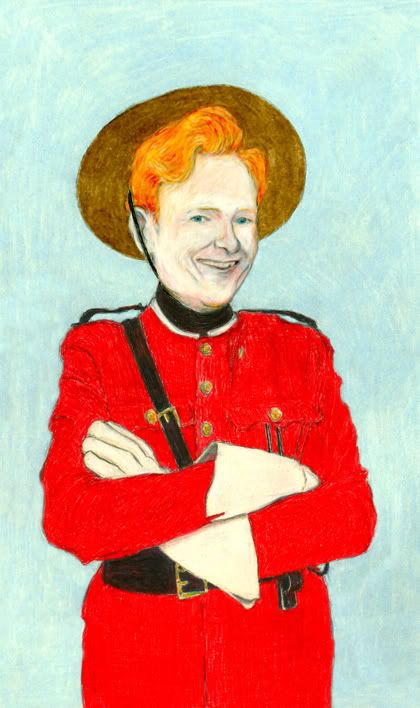 click image for a closer look
here's conan o'brien, in his royal canadian mounted police uniform, from the week he did the show in toronto. i loved the look of the white gloves against the red jacket, though i think the real guys usually wear brown gloves for the most part.
i did something a little different this time, using black and red ink in the belt and jacket areas. i used the ink for the base layer, then added colored pencil over it. it really makes the color all bursty, don't you think?