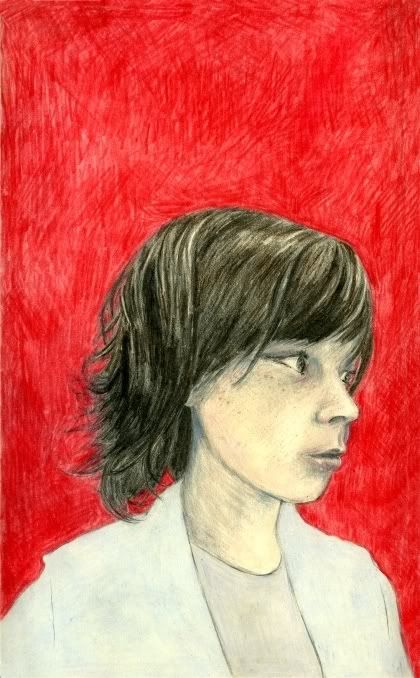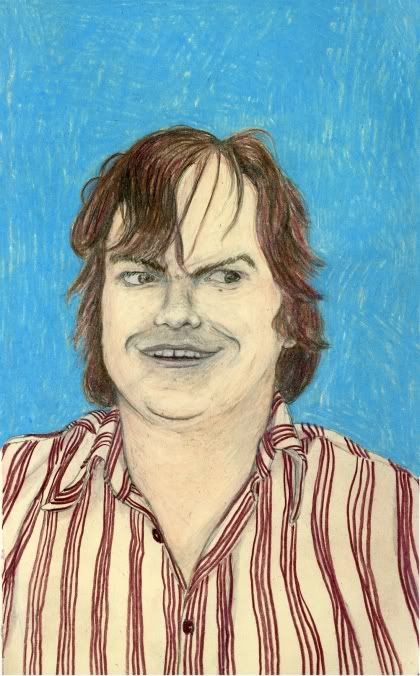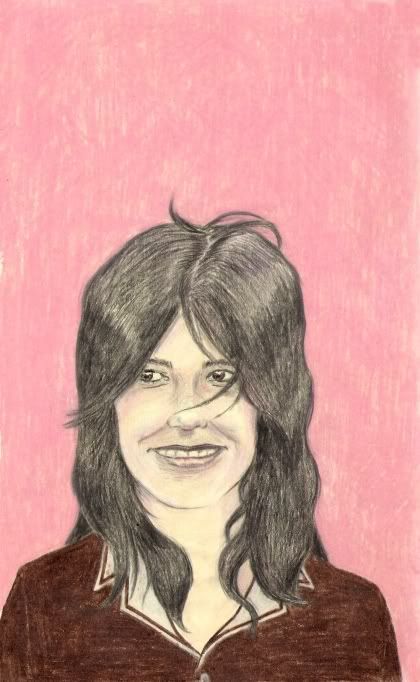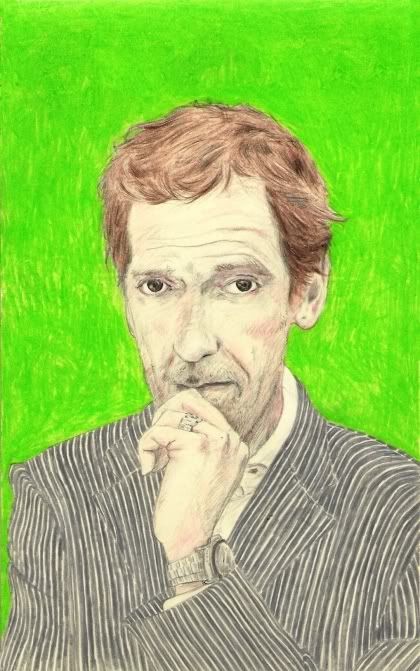 and that was miss parker posey, whom i ran across during my former incarnation as a hipster-east-village-record-store-employee. see this post for more info.
of the five portraits you see here, i am particularly proud of the bjork and the hugh laurie. i'm not quite as satisfied with the jack and the jim, but i do feel like i'm generally starting to get my speed and accuracy up to levels i'm comfortable with.
ooh, when i typed the word "satisfied" just now, that exact word was mentioned in the song that was playing. that song owes me a coke!