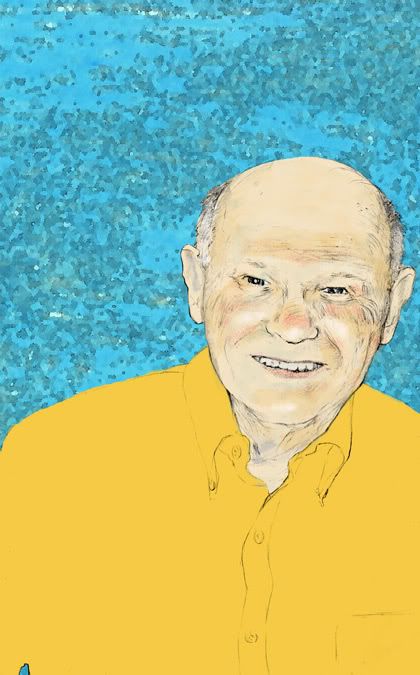 click image for a closer look
here's a new drawing of my father-in-law, captain richard brandt. i can call him "dad" now, but before we were married, i could only refer to him as "captain" or "sir". it was also a family tradition that any boyfriends/fiancees of the four brandt daughters could not hang their stockings on the mantle at christmas. until we were married into the family, we had to hang our stockings on the bar, with all the family pets.
it's good to have goals.