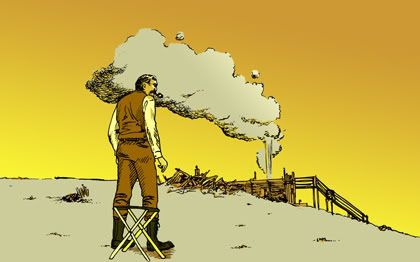 click image for a closer look
one of my favorite scenes from "there will be blood" is the one when the derrick blows up and the men are silhouetted against the backdrop of a giant wall of fire. definitely a top 5 movie for me. daniel day-lewis can pretty much do no wrong. he took several years off from acting to make shoes, for pete's sake! how awesome is that?
i would like to have a pair of those shoes, btw, if anyone ever sees them on ebay or something.