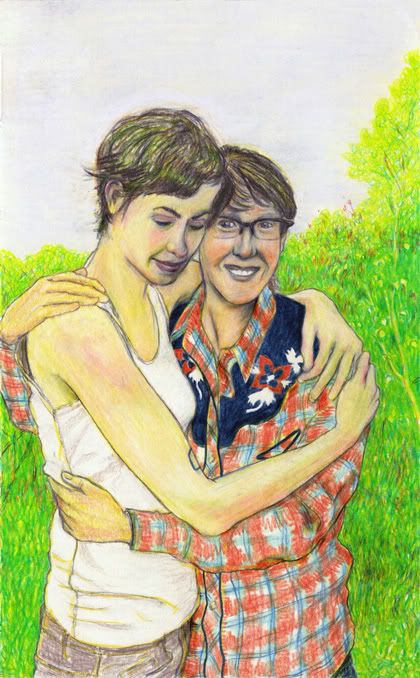 click image for a closer look
"is solace anywhere more comforting than in the arms of a sister?"
-alice walker
and here we see emily and julia, two of the four brandt sisters, on top of a mountain.
i often wonder if the world would be a better place if all the men in positions of authority would just step down and let women run things for a while. something makes me think that there would be far less bombing and lots more hugs.
ladies: don't invite sarah palin, though. that would defeat the purpose.