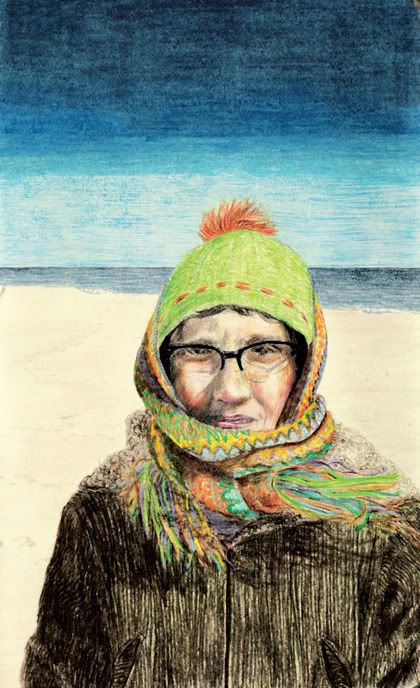 click image for a closer look
here's julia again, on the beach in winter. we love going to the beach in the off season, when no one else is around. not that we don't like you or anything, but we need our space sometimes, you know?
thanks for understanding.
hang on. obama's victory speech is starting...
...aaaand that was the first time that a politician's speech has ever made me cry. what can i say? the man's got skills.